Top KCPE 2020 candidates- When Education Secretary Professor George Magoha announced the 2020 KCPE results, Faith Mumo (the best candidate) didn't believe her hears. But, reality dawned on her that she had emerged top, scoring 433 marks. The young girl from Kari Mwailu Primary School in Makueni county says it hasn't been easy preparing for this examination.
"I'm very excited and flabbergasted. I never expected to be number (in the KCPE 2020 exam). It has been hard during this coronavirus period. I always worked hard…I didn't expect something like this would happen at the end of today. I have been revising all this time. My father always told me that I can do it although I was expecting 400 and above" Said an excited Faith.
Faith Mumo says that she was inspired by former Kenyan boxer Conjestina Achieng and she wants to be a neurosurgeon.
"My God is good. I'm very prayerful. I work hard and don't give up. I want to become a neurosurgeon, to help people with brain damage; for example. It is very hard to see Conjestina Achieng as she is." She adds.
Here are her KCPE 2020 results: MUMO FAITH KAWEE INDEX: 18348138009 ENG 89A KIS 94A KSL = = MAT 80A SCI 86A SSR 84A TOTAL 433 KNEC HELPLINE 0800724900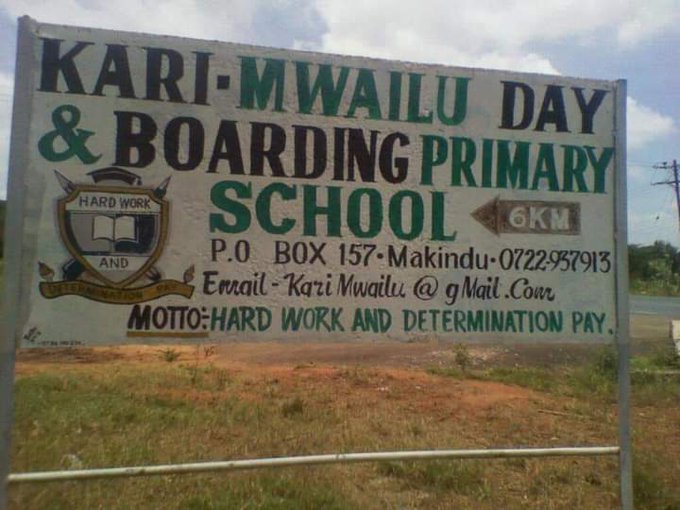 She has ambitions of joining the Kenya High School and thereafter become a neurosurgeon to help people with conditions similar to Conjestina's.
"After I go to Kenya High which is my dream school, I want to become a neurosurgeon because a lot of people have head damages and it has been hurtful for me to see Congestina so I decided to become a neurosurgeon," she says.
Here is the list of top candidates in the 2020 KCPE exams:
Mumo Faith from Kari-Mwailu Primary- 433 marks
Wesonga Nanjala from Chogoria primary- 432 marks
Mureithi Angel from Maseno Boarding Primary- 432
Wanyonyi Samwel from Nzoia Primary- 431
Castro Williams from Crystal Hill Academu- 431 marks
Tarus Chepkemboi- 431 marks
Kipkurui Abiud from Lesos Hills- 430 marks
Mwangi Margaret from Karatina Primary- 429 marks
Dennis Omondi from Nairobi Primary- 429 marks
Kiogora Joyce from Chogoria Primary- 429 marks
Daniel Mboya from CrystalHill Academy- 428 marks
Related content;
QUICK LINKS
KCSE/KCPE ONLINE RESULTS PORTAL
THE KCPE KNEC PORTAL FOR PRIMARY SCHOOLS.
THE KNEC CONTRACTED PROFESSIONALS PORTAL