The world Health Organiztion, WHO, has advised patients suffering from COVID-19 disease to stop taking IbuProfen pain killers with immediate effect. Ibuprofen pain killers are anti-inflammatory drugs used to alleviate pain. According to research in France, Anti-inflammatory drugs could worsen effects of the virus.
But, the WHO could not give further explanation as to why usage of IbuProfen should be discontinued for CoronaVirus Patients. "We are looking into this (Side effects of IbuProfen to CoronaVirus Patients) to give further guidance. In the meantime, we recommend using rather paracetamol, and do not use ibuprofen as a self-medication. That's important," said the WHO on Tuesday.
Experts warn that Paracetamol should be used with caution since too much of it can cause severe damage to the liver.
But in a rejoinder, the WHO on Wednesday was quick to dispel assertions that usage of Ibuprofen for CoronaVirus should be discontinued. "At Present, based on currently available information, WHO does not recommend against the use of Ibuprofen," a Presser from the WHO said.
"We are also consulting with Physicians treating COVID-19 patients and are not aware of reports of any negative effects of Ibuprofen, beyond the ;usual known side effects that limit its use in certain populations," they added.
WHO says they are not aware of published clinical or population based data on this topic.
More than 200,000 people have now been confirmed with the coronavirus globally. At-least 83,000 people have recovered from COVID-19, while more than 8,000 have died so far. This is according to data from Johns Hopkins University in the US. Italy and France have had their highest numbers of deaths from coronavirus in a day, with the duo recording 475 and 89 more fatalities respectively.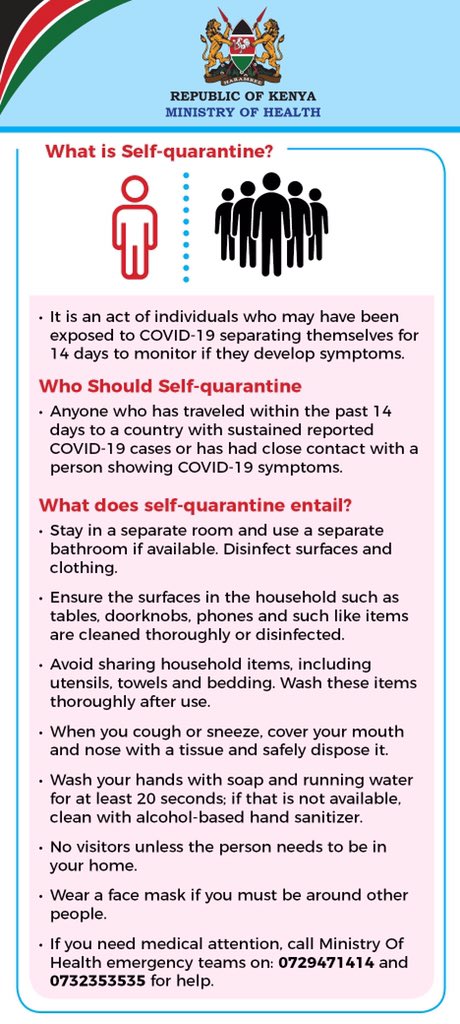 By Wednesday, the total number of cases of COVID-19 shot up to Seven (7), as reported by Kenyan Ministry of Health.
---
FOR A COMPLETE GUIDE TO ALL SCHOOLS IN KENYA CLICK ON THE LINK BELOW;
Here are links to the most important news portals: