President Uhuru Kenyatta has asked the ministry of education to come up with a revised school calendar. Speaking during this year's Madaraka day celebrations on Monday, at State House in Nairobi, the president told the ministry to draft a schools' reopening plan so that learning can resume.
"The Ministry of Education (is directed to) fast-track and finalize the ongoing consultations with the stakeholders that will provide an appropriate calendar for gradual resumption of education in the country.  The guidelines should also include protocols to be followed by all learning institutions to guarantee the safety of our children." said the head of state.
Uhuru said he felt for parents and candidates as they were the most hit by the current paralysis in the education sector that has been brought about by the covid 19 pandemic.
"I appreciate the anxiety weighing heavy on the minds of parents and children – particularly those preparing for the national examinations.  I share the heavy hearts of all the faithful who can no longer congregate and share in worship of The Almighty." he added.
The president's directive comes at a time when the ministry of education is faced with a herculean task of safely reopening basic learning institutions that were closed in mid March when the first cases of covid 19 disease were reported in the country.
SEE ALSO;
The national covid 19 education response committee, that presented its report to Prof Magoha, among other recommendations want schools to be reopened in phases as from September this year. The committee also proposes that the KCSE and KCPE examinations be pushed to February, March next year so as to give the candidates enough time to prepare to sit the all important national tests.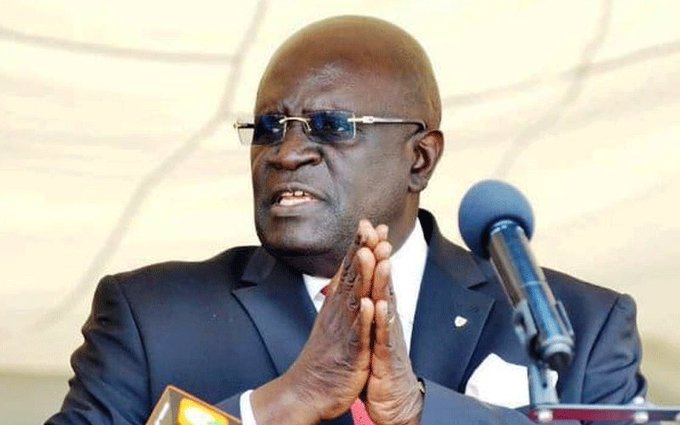 While receiving the report, last week, CS Magoha CS Magoha said that a child who is well and safe at home is better than one who attempted to do the exam and died. he advised Parents to be ready to stay with their children (at home) even longer. He added that reopening of learning institutions will be guided by health situation.
Some countries in other parts of the country have been forced to close down the schools after attempts to reopen them flopped. Last week, South Korea became the latest country to close hundreds of schools that had reopened days earlier after a spike in cases of the
novel coronavirus. Reports showed that 838 schools of the 20,902 in the East Asian region country that were supposed to reopen on Wednesday did not, including in Seoul, and hundreds closed on Thursday in Seoul, Bucheon and other cities.
Kenyans will be waiting to see the work plan and rescheduled school calendar that the ministry of education is set to release in coming few days. but, this latest directive from the president would see the ministry speed up the release of the reopening guidelines and calendar.
RELATED NEWS