It is a big sigh of relief for visually impaired secondary school students after the Ministry of Education received about 300 multi-functional Orbit Readers 20 from Unilever Kenya. The devices will assist the learners during their lessons.
While receiving the devices on Thursday at the Kenya Institute of Special Education headquarters in Nairobi, the Director of Special Needs Education, Fred Haga, expressed his joy saying the devices were very important as they will assist the blind and deaf-blind learners to more easily access education in schools.
He said lack of enough braille equipment was hampering the teaching-learning process for the visually challenged learners. Haga said this was derailing the Government's commitment of ensuring that every child has access to quality education.
"Currently braille materials distribution ratio to students is 1:5 whilst the students with no disability enjoy the textbooks at a ratio of 1:1" Haga said.
The braille assistive devices worth Ksh 22 million were produced by Kilimanjaro Blind Trust Africa (KTBA) in partnership with the Kenya government to ensure sustainability for blind learners.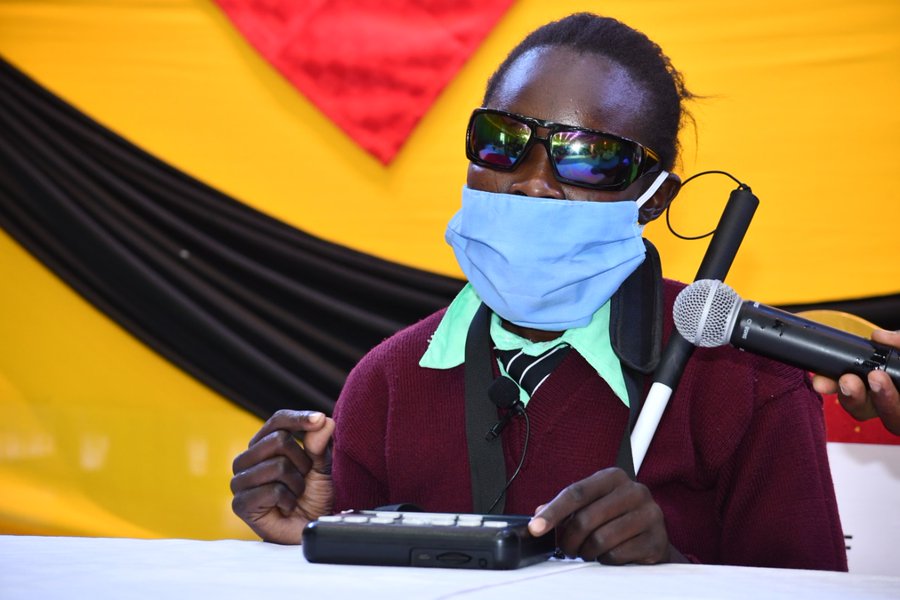 Speaking at the event, the General Manager, Unilever Kenya, Ochieng Luck said the provision of learning materials to special schools demonstrates inclusivity, as they are important for the development and integration between learners who may have visual impairments with their sighted peers.
See also;
The Orbit Reader 20 is also much lighter, can instantly access enormous amounts of content via Bluetooth. Using an SD card, it can store thousands of braille books or written text via the braille input keys.
Kilimanjaro Blind Trust Africa is a charitable trust working to enable visually impaired learners have access to education through Braille literacy and Innovative Assistive Technology. It has the following features:
a line of 20 braille cells with pins that arrange into the required pattern to accurately represent any six- or eight-dot braille code, in any language, and for any discipline,
reads the contents of files on an SD™ (Secure Digital) card for Stand-Alone mode,
remote connectivity to PCs and mobile devices for use with a screen reader,
simple editing functions and
signage-quality braille.