The Teachers Service Commission, TSC, has disowned an advert doing rounds on social media platforms. The advert purports that the Commission has advertised 12,000 teacher internship posts (4,000 posts and 8,000 posts for Primary Schools and Secondary Schools respectively).
But, TSC Head of Public Relations Beatrice Wababu says the advert is fake and the vacancies are not available on TSC official communication channels; as should be the case.
"We advise teachers and the general public to ignore a fake jobs advert about 12k (twelve thousand) intern jobs that is circulating on social media. TSC will communicate through its official channels when new jobs arise." Wababu says.
See the fake advert below;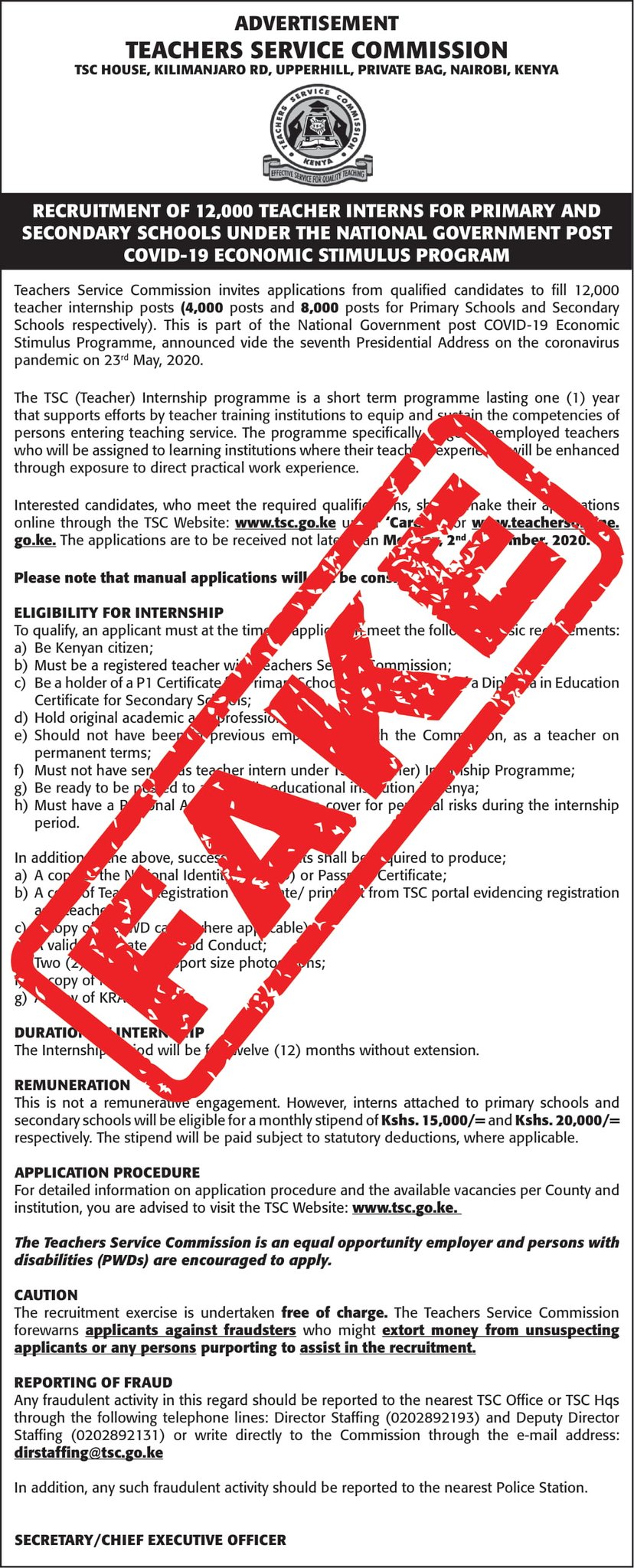 Also read;