The Ministry of Education has instructed schools to cut down on costs of uniforms for students. Basic Education Principal Secretary Dr. Belio Kipsang has asked the school heads to find ways of reducing the costs of uniforms that have caused agony for most parents.
The PS said some learners who sat for the 2019 Kenya Certificate of Secondary Education (KCPE) examination were unable to report to form one due to the high uniform costs. He said a total of 1,061,000 pupils out of the 1,088,986 have so far reported to secondary schools countrywide. The remaining learners had either repeated in class eight or proceeded to Technical and Vocational Training Centres without being coerced.
FOR A COMPLETE GUIDE TO ALL SCHOOLS IN KENYA CLICK ON THE LINK BELOW;
Here are links to the most important news portals:
EXTRA LEVIES
Apart from high costs of uniforms, some schools are still charging extra levies. In one school for instance, parents are asked to pay for Parents and Teachers Association (PTA), remedial studies and motivation.
Other charges imposed on parents include: Examination registration processing fees and money for stationery.
The Government offers a fee subsidy of Sh22,244 per year for all students in Puplic schools under the Free Day Secondary Education Programme.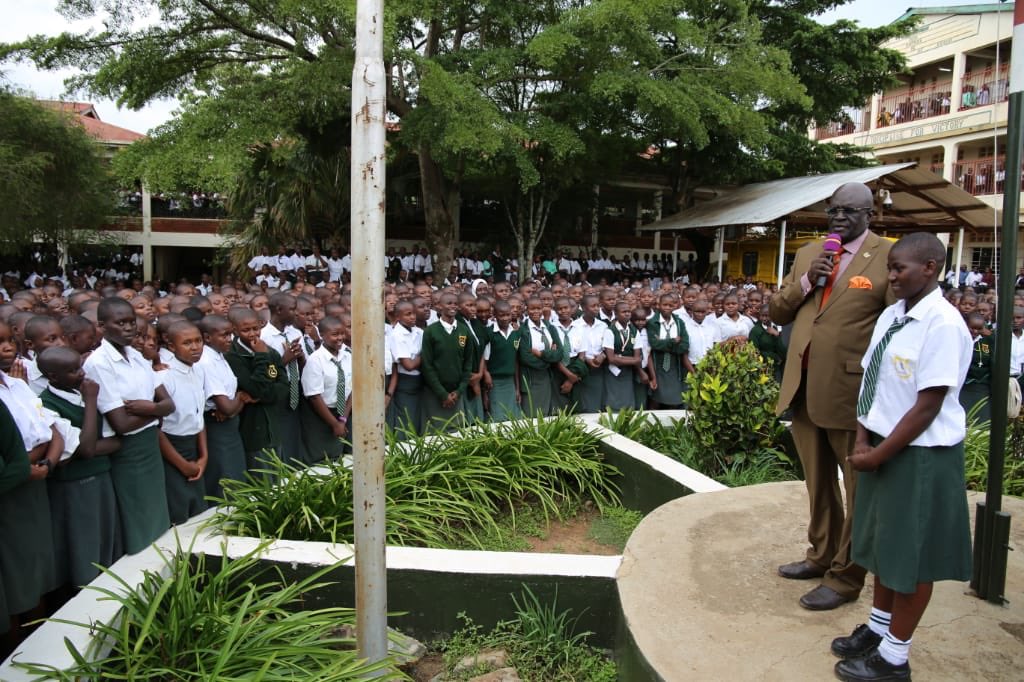 MAXIMUM FEES PAYABLE
Disbursement of capitation to schools is done in the ratio 50:30:20 thus;
Term one 2020: by 30th November 2019.
Term two 2020: by 30th March 2020.
Term three 2020: by 30th July 2020.
The maximum school fees to be charged by all National schools and Extra county schools that are located in Nairobi, Mombasa, Nakuru, Kisumu, Nyeri, Thika and Eldoret  should not exceed Sh53,554 per year.
On the other hand, boarding schools including extra county schools that are located in other areas other than the town of Nairobi, Mombasa, Nakuru, Kisumu, Nyeri, Thika and Eldoret should charge a maximum of Sh40,535 from parents as the yearly fees.
Principals have been urging the Government to allow them charge extra fees to cater for the large influx of learners to Secondary schools from the one hundred Percent transition drive.
BEST LINKS TO TSC SERVICES & DOCUMENTS; ONLINE