A group of unions is proposing that learners to continue staying at home for longer, citing the 'unsafe' school environment due to the current covid-19 pandemic. The group comprised of the Kenya National Union of Teachers (Knut) and Universities Academic Staff Union (Uasu) wants the government not to rush into schools' reopening as it may lead to multiple infections by corona virus.
"Reopening of schools, colleges and universities must be transparent, phased and coupled with clear communication by government and public universities, colleges and schools, with the input of public health professionals, front-line healthcare professionals, educators, academic staff and the unions,"  said the unions in a joint presser on Wednesday.
The national covid-19 education response committee is currently working on recommendations on how to reopen basic learning institutions; with the report expect in a matter of few days.
According to knut secretary general, Wilson Sossion, learners should continue staying at home where they are otherwise safer.
"We would rather have all our children staying at home, safe and alive and repeating a year rather than sending them to school to die. The world will not come to an end if we suspend certain matters," Sossion said during the joint presser.
RELATED NEWS;
On the KCPE and KCSE examinations, the group is proposing that they be postponed till normalcy reigns; even it will be in November next year.
"We've heard of people talking about Form Four and Class Eight reopening. These are human beings; the world will not come to an end. Children can repeat a class, better save lives first. Even if the exams are pushed to November 2021, if we can evade death, let's do so. The world will not come to an end if we suspend certain matters… Nobody in this country should gamble with the lives of learners and teachers. For now, open bars and test social distancing. KCPE and KCSE are not a ticket to heaven" he added.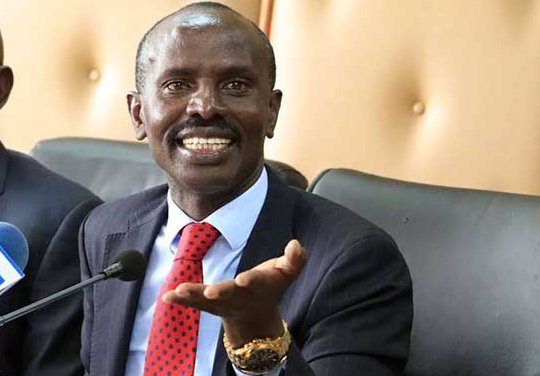 The group also holds that well laid plans must be worked out before learning institutions are reopened. This includes fumigation and testing of the learners.
"It is advisable to maintain the closure of Kenyan educational institutions and universities until the number of new cases stabilizes or declines for at least 14 consecutive days, before considerations for phased re-opening begins," reads the group's report; in part.
SEE ALSO;
With Uganda set to reopen schools next month, it is highly likely that Kenya may consider going the same direction. But, the lobby says more needs to be done before such a move is undertaken.
"Set up treatment facilities to handle any cases that might arise to ensure access to health services by teachers, lecturers, non-teaching staff and learners…. Provide sustainable supply of Personal Protective Equipment for teachers, workers and students," the report further adds.