The Kenya Institute of Curriculum Development, KICD, has entered into a partnership with pay TV company, Startimes, to broadcast online lessons to learners. The partnership will see StarTimes Kenya provide access to KICD approved curriculum on their digital television platform. The same materials will also be available on the company's mobile application, StarTimes ON. The content will at the same time relayed on various TV channels available on Startimes.
Dr. Sara Ruto, the Chairperson KICD Council, said the new move will see learners access learning materials conveniently and that this is expected to broaden the coverage area; and this would see more households covered.
"The Covid-19 pandemic has pointed out a new feature of digital learning, we need to embrace it for the sake of our children and together we will be able to grow. One of the core competencies in the Competency-Based Curriculum is learning to learn, this is an opportune moment to put it to practice with such partners key in enriching the future of learning," said Dr Sara Ruto while making the partnership public.
Dr Joel Mabonga, the KICD Acting Chief Executive Officer, was all but praises over the new partnership noting that this would provide the much needed boost in achieving their goals. The CEO welcomed the move noting the partnership will grow the number of platforms available to engage students who are learning at home with the content accessible on the mobile application being a strategic option given the high mobile penetration in the county.
"We need to go out of our ways to make sure that learning continues even under the current Covid-19 situation as we establish strategic partnerships that will help us achieve our mandate as an institute tasked with a national responsibility of developing curricula and curriculum support materials informed by research for all levels of education below the university," said Dr Mabonga.
"We have partnered with KICD to allow us carry approved education content on our platforms. Currently, we have ensured that EDU Channel is available through our set top boxes as a free to air channel and uploaded approved primary and secondary school curriculum on our StarTimes ON mobile application platform key in ensuring the majority of students have access to the education materials," said StarTimes Chief Executive Officer Mr. Andy Wang.
The ministry of education together with other partners is relaying TV, radio and online lessons to millions of learners at home in a bid to try and recover lost time; occasioned by the current closure of all learning institutions. Learners continue to follow the interactive online lessons at home tuning to KBC English Service and Radio Taifa for radio programmes and EDU TV channel and the Kenya Education Cloud for interactive lessons.
Get updated May, 2020 time tables in the links below: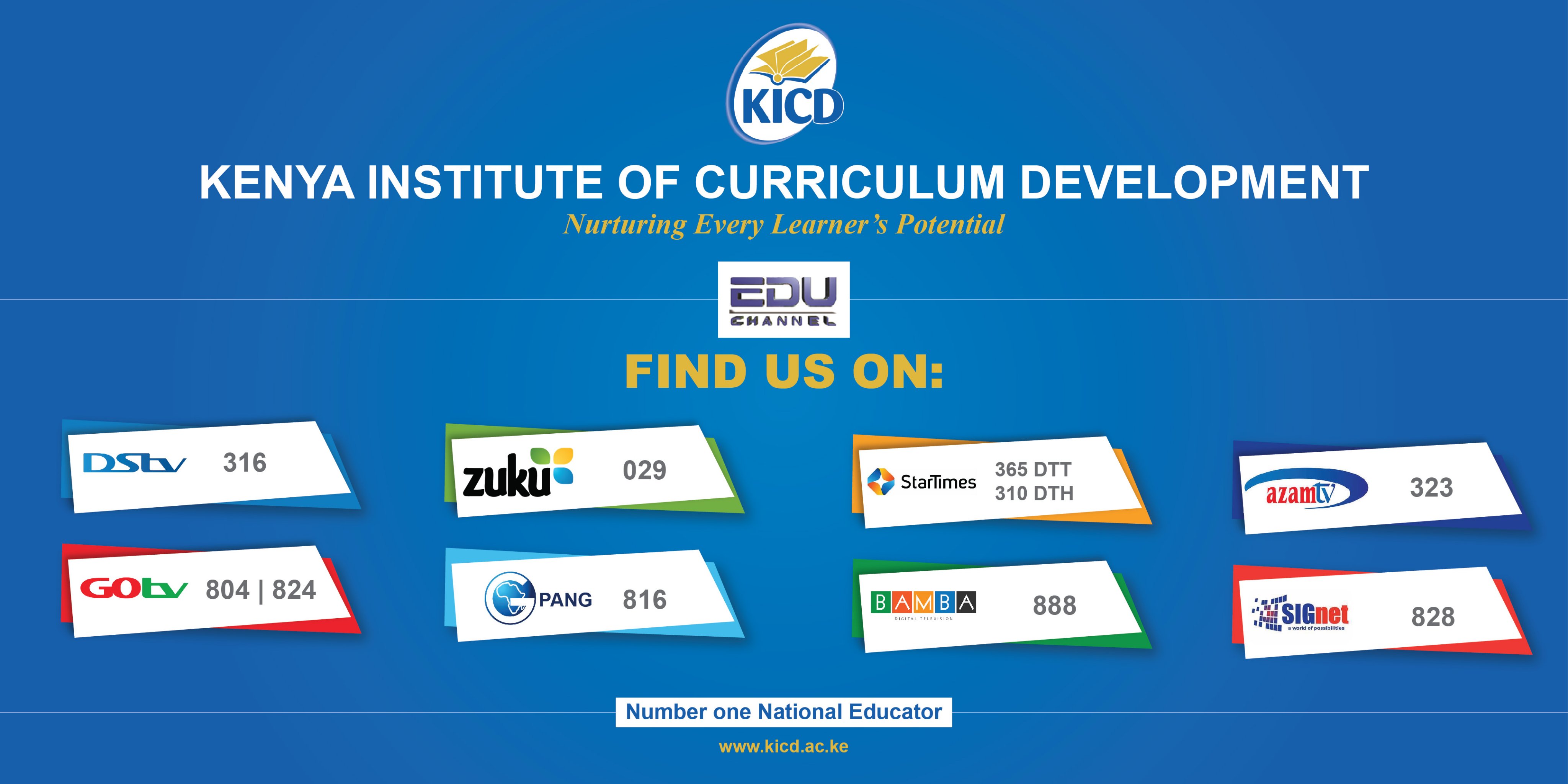 Also read;