Education Cabinet Secretary Prof. George Magoha has today appointed a team to look at safe ways of reopening schools and planning the education calendar. The Committee dubbed 'Covid-19 national education response committee' will be tasked with coming up with strategies of restoring normality in the education sector.
"The Ministry has appointed a nine member committee to take charge of the process of exploring the best possible strategies of restoring normalcy in the sub-sector education," reads a presser by CS Magoha.
Schools were expected to reopen on May 4, 2020 for commencement of the second term, but the April holiday was extended by one month to allow the Ministry plan on how to safely reopen the schools. Term one was terminated prematurely as a result of the covid-19 outbreak in the country.
Related news:
The nine member committee, that kicks off its operations immediately, will be chaired by the Kenya Institute of Curriculum Development chairperson Dr. Sarah Ruto.
The ministry is grappling with a limited time ahead of this year's Kenya Certificate of Secondary Education, KCSE, and Kenya Certificate of Primary Education, KCPE, examinations.
The Ministry insists the examinations will go on as planned.
While appearing before the Parliamentary Committee on Education last week CS Magoha said it was difficult to state the exact reopening date for schools; saying that the ministry values the safety of learners and other stakeholders.
Teachers' unions sidelined
Learners are already receiving daily lesson broadcasts as one of the measures put up by the Ministry to try and recover lost time.
"The Ministry has come up with measures to mitigate the effects of Covid-19 in the education sector, including mounting of online learning and the drafting of a master plan to guide the response to covid-19 in the education sector," adds the CS.
The other members to the committee have been drawn from various departments in the education sector. Stakeholders have also been brought on board. While parent and heads associations have been given slot in the committee, teachers' unions have received a wide berth. Both the Kenya Union of Post Primary Education Teachers, KUPPET, and the Kenya National Union of Teachers (KNUT) will be observing from the sidelines.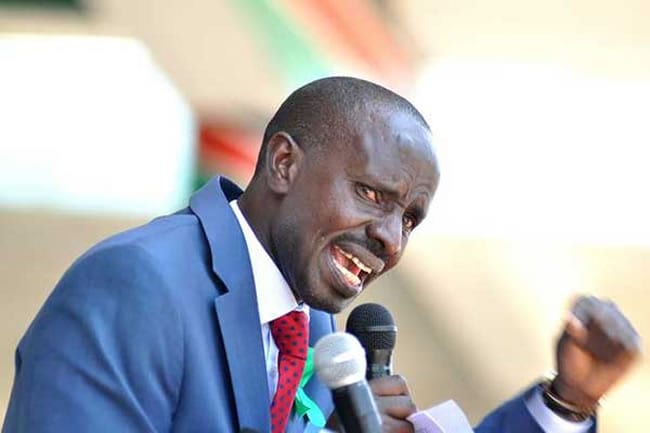 KNUT secretary general, Hon. Wilson Sossion, is rooting for phased reopening of schools; with candidates (class 8 and form four candidates) to be given first priority.
Table 1: Members to the Covid-19 national education response committee
| | | |
| --- | --- | --- |
| S/N | NAME | INSTITUTION |
| 1 | Dr. Sarah Ruto | Kenya Institute of Curriculum Development, KICD |
| 2 | Mr. Indimuli Kahi | Chairman, Kenya Secondary Schools Heads Association, Kssha, |
| 3 | Mr. Nicholas Gathemia | Chairman, Kenya Primary Schools Heads Association, Kpsha, |
| 4 | Mr. Peter Ndolo | Chief Executive Officer, CEO, Kenya Private Schools Association (kpsa) |
| 5 | Mr. Nicholas Maiyo | Chairman, Kenya Parents Association (kpa) |
| 6 | Mr. Augustine Muthigani | Kenya Conference of Catholic Bishops |
| 7 | Ms. Jane Mwangi | Kenya Association for for independ international schools |
| 8 | Dr. Nelson Makanda | National Council of Churches of Kenya (NCCK) |
| 9 | Sheikh Munawar Khan | Muslim Education Council |
| 10 | Mr. Peter Sitienei | Chairman Kenya Special Schools Heads Association |
Table 2: Ex-Officio Members
The Committee's secretariat, that will be based at the KICD offices in Nairobi, will have the following ex-officio members:
| | | |
| --- | --- | --- |
| S/N | NAME | INSTITUTION |
| 1 | Ms. Ruth Mugambi | Kenya Institute of Curriculum Development |
| 2 | Mr. Ptrick Ochich | Kenya National Examinations Council |
| 3 | Mr. Gabriel Mathenge | Teachers Service Commission |
| 4 | Mr. Paul Kibet | Director, Secondary Education; Ministry of Education |
| 5 | Ms. Anne Gachoya | Directorate of policy, parternerships and EAC |
| 6 | Dr. Loice Ombajo | Ministry of Health/ University of Nairobi |